Archives for December 2009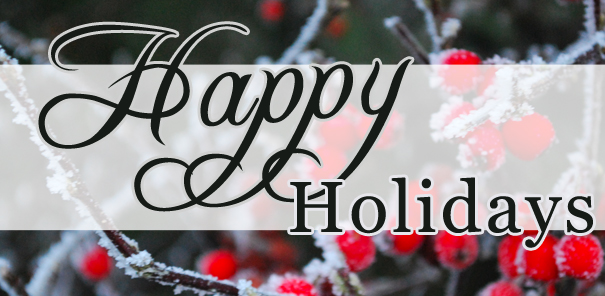 Love,
Super Carly xx
Title: 140 Characters – a style guide for the short form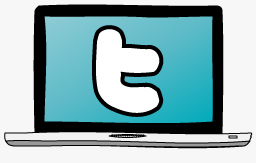 I purchased this book after seeing it recommended on a Squidoo lens.  I enjoyed parts of the book, but found others a little too abstract to apply to everyday Twitter use.  The author clearly has a love of language, but the idea of using Twitter to write poetry in 140 characters or less seems a little outlandish to me.
However, I did fall in love with the idea that 'everybody is a writer.'  The book was trying to reinforce that the platform has the scope to be used for any creative output you desire; it is not just a tool for trivial and senseless updates about 'what you're having for dinner.'
Below are seven tips I've extracted from the book that should help you add value to your tweets, gain more followers and generally improve your updates.
1) Lead the conversation
When writing tweets, always lead people to reply to you. Don't just assume they will.
Take this tweet for example:
In my CNN column this week, I ask if there's a formula for viral YouTube videos -what do you think? http://bit.ly/4UOsJw
Mashable CEO Pete Cashmore has asked specifically for the reader's opinion, instead of simply plugging his CNN column to loyal Mashable subscribers.  He's leading a conversation, which is far more likely to obtain a response.
2) One thought per tweet
If you write web copy you'll know that it's best to stick to one point per paragraph. It's the same with tweets too.
140 characters isn't much – so don't overcomplicate your tweets by trying to describe more than one idea at a time.
3) Would you write your tweet down and pass it to a friend?
With mobile phones hooked up to the Internet it's pretty easy to tweet every inane thought.  So before tweeting, stop and think.  Is this worth writing down on a piece of paper and passing to a friend?
If you would write it down and tell a friend you can probably bet it is of value to your readers and worth tweeting.  If you only tweet valuable content, it's going to earn you more followers!
4) Never demand attention, just politely request it
Follow Pete Cashmore's example in the tweet I quoted above and only ever request attention politely.  Never demand your reader clicks the link you're pushing into their feed.
Cashmore was plugging an article he wrote on a CNN to his Mashable readers.  He didn't say 'Go and read the article I wrote at CNN,' he simply asked for the readers' advice and slipped it into the conversation politely.
5) Stop counting your followers!
Stop worrying about your follower count and start thinking 'how can I better serve my audience?'
Who is your audience?  What interests them?  What content are they retweeting the most?
Never automatically follow hundreds of people and hope they'll follow you back.  It's not about numbers; it's about tweeting messages that your audience will value.  Your count will automatically grow from there.
6) Happy, fun tweets will get you more followers
People are naturally lured towards fun people, so boring and depressing tweets will lose you followers.
If you've got something negative to talk about, follow Hemmingway's rule and try to turn it into a positive.  Estate agents do this all the time: a small house in the middle of the nowhere magically turns into a cosy rural dwelling.
7) Study your Twitter heroes
Is there somebody you're following that you really admire?  Ask yourself what it is that draws you (and hundreds of others) to them.  Is it their style, or the content of their tweets?  Perhaps it is both?  Study the people you respect and emulate their good points.  You'll soon have your own army of followers!
Final word:
If you're a twitter user I really do recommend the book.  These are just seven tips out of hundreds more ready for extracting!
Mark this day down in history people – it's been a long time coming!  I've finally got round to launching this blog, SuperCarly.co.uk.
What inspired the design?
My bedroom inspired the design! My curtains are the creamy yellow colour and I have a lovely pink blanket similar to the Super Carly text above.
What are going to post on here?
Well, I've been drafting posts locally for a couple of months now and I've got a lot to finish off, a couple to polish up and some ideas scribbled down to write up.
I'll be posting some great guides for bloggers to increase their visibility in search engines, some advice for eShop owners to help them convert more sales and a couple of posts to help people think about the usability of their sites.  I'll also be punctuating the more serious posts with photo entries, book reviews and amusing tidbits.
Bug reporting:
Please let me know if you spot any issues.  I've tested as thoroughly as I can, using only a Mac without Parallels installed!
Text too feint?  Something broken in IE7?  Did I forget something? Just let me know by leaving a comment below.  Thanks!
Finally, subscribe to ensure you don't miss any posts.
Carly xx
Sexy Web Design:
Create your own stunning interfaces that simply work
I purchased the Sexy Web Design book because I know the author writes great articles in .Net magazine and I've read his blog entries on several occasions. I must say the book has lived up to my expectations – it's taught me some great new methods to use while designing interfaces and reinforced a lot of things I've often thought but never known why!
Sexy web design has proven that firing up Photoshop should be the last part of your web 'design' process. I know it sounds daft – why should a design tool be the last part of designing? After reading the book you realise it's right! It's obvious why!
Quite simply, this book teaches you to think about the following principle:
'It's not who you're designing for, but what activity you are designing for.'
The Sexy Web Design book has taught me to establish what the main 'goal' or focus of the site is first and then design accordingly – not to jump straight into Photoshop! It has also taught me couple of new skills, from designing my structure on paper to planning and wire-framing.
Web design has to go beyond pretty.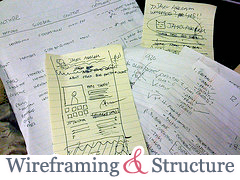 Designing a website isn't all about the glitz and glamour. That stuff helps, but you've got to get the foundations right first.
It's not about shapes, colours and layers – it's about making stuff work. It's about tying together key elements to help the user to achieve their goal. A goal can be anything from ordering tickets to signing up for an email newsletter.
To help somebody achieve their goal, you need to give them what Stocks terms 'key visual signals.' These point the user in the right direction towards completing the tasks on the site.
Thinking about your user is part and parcel in creating interfaces that users will love and Stocks' book will help you grasp this quickly.
I recommend reading this book if you're guilty of designing without thinking, or if you need to drive conversions on your website.
I give Sexy Web Design 10/10 – I thoroughly recommend it!
Buy Sexy Web Design

If you're thinking about purchasing Sexy Web Design, click the following links.  I'll make a commission for recommending this book.  I only ever tell the truth in my reviews, if I hated the book I would have said! But on the contrary, I think Sexy Web Design is well worth the price!
Buy now on Amazon.com or Amazon.co.uk