AboutUs.org have put me on an emotional roller coaster this week (well, not quite – that's a slight exaggeration!) But there have been two big announcements over the last seven days, one good and the other a little disappointing.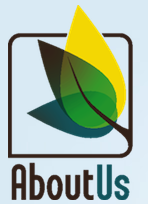 Unfortunately the latter involves AboutUs.org's newly launched ProFollow service, which I blogged about a couple of weeks ago!
ProFollow is NoFollow – but not for long (hopefully!)
On Saturday morning I woke up to a lovely email from AboutUs.org's Kristina, who'd taken time to personally write and send me a message about the company's decision to temporarily stop giving out free follow links to people who'd taken the time to edit their AboutUs.org pages.
She referred me to the official blog post on AboutUs.org, which states:
We decided to stop following all external links after discovering that Google may regard our Spotlight article service as a form of link selling. Link selling isn't normal web advertising. A link seller provides inbound links to a site specifically to manipulate search engine results.
So, there you have it.  No more lovely, free follow links – but is this just for now?
The blog post does continue:
It's possible we'll reconsider our decision in the future, and remove the NoFollow attribute on pages edited by AboutUs visitors
Phew!  Let's hope they do find a way to still reward AboutUs.org visitors without Google assuming they're selling links.  After all, any 'juice' being passed from the ProFollow scheme would have been worth nothing if AboutUs.org couldn't maintain a decent PageRank for its content because of 'link selling' anyway.
And now for the good news… AboutUs launch new project:
So, still wallowing in the disappointment from the revoked ProFollow scheme, you can imagine my excited little face when I looked at FaceBook and found that AboutUs.org had launched a new side project – AboutUs.com!
Now we've got something new for you: AboutUs.com. It's all about the essence of websites, as understood – and conveyed – by different people.
Ooh, very interesting!  It's essentially a platform that collates your 'insights' about websites, written in 120 characters or less.
Somebody has written the obligatory 'it's just like Twitter' comment on the FaceBook page – and I guess it is a little similar to Twitter, yes. (120 character limit, for example.)  But this isn't yet another microblogging service.  It's a service to explain what you think is great or rubbish about other websites, which are then all collected and presented together on a page for that particular domain name.
So, naturally, I had to take advantage and put:

But that's just my opinion.  If you disagree, you may write something different like 'SuperCarly.co.uk is run by a smelly girl that likes smelly dogs', or something equally as derogatory.  Or if you love my blog, you could write 'SuperCarly.co.uk is run by an amazingly fantastic girl called Carly', which is more preferential!
You get the point.
Of course, this website could have a more practical application then simply a platform on which to call me names; use it to find out if a website is fraudulent or scammy, search to find the shop with the best reviews or simply use it to find new places to surf.
Fantastic.  Never risk buying overpriced shoes again,  learn which Bingo site is the best and find fun new places to hang out!
Oh and let me know if you sign up to add any insights: simply leave your URL in the comments and I'll even give you a vote!!
Oh and yes, I did notice that AboutUs.com is providing websites with a follow link – I just didn't want to point it out, jinx it and have them take it away, so shhhh 😀